This is Suzy! Suzy is a retired RN who now enjoys spending time with her clients as a companion here at My Place Home Care. Suzy enjoys spending time with her clients throughout the day running errands, making meals, helping with household duties and passing time with enjoyable conversations. Building meaningful relationships with her clients is definitely one of Suzy strengths.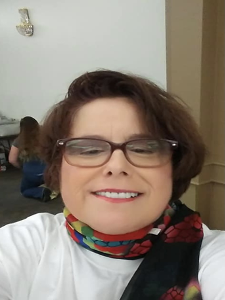 YEARS OF EXPERIENCE: 5+
CAREGIVER STATUS: Companion
Suzy's advice for new caregivers: Be Yourslef!
Additional qualifications:
– Education in Dementia care
– Customer service experience
– Medical background
– Palliative care experience
Fun Facts:
Suzy's favourite meal Veal parmigiana and loves to paint in her free time, to decompress.