Meet Becky! Becky has been a strong PSW with My Place Home Care since early 2019. She has 10+ years of experience as a Personal Support Worker and additional years of experience in the Home Care field. Becky is a reliable, honest, and caring caregiver who always puts her clients first to make sure they all get the care they want and need. Over the years, Becky has never stopped learning. She is what we know as a lifelong learner; always willing to learn more and wanting to learn more to better support her clients. She is dedicated and organized and provides great communication between clients and their loved ones on their everyday care.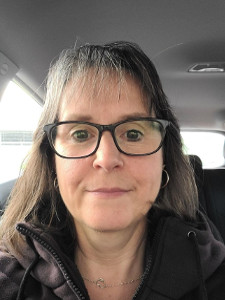 YEARS OF EXPERIENCE: 10+
CAREGIVER STATUS: PSW
Becky's advice for new caregivers: Remember that people we support are people and not just our "job".
Additional qualifications:
-Education in Dementia care
-Early Childhood Education
-Palliative care Experience
-DSW trained
Fun Facts:
Becky loves Pork loin, Nachos and Sushi. In her free time she loves to read, do jigsaw puzzles, go to the gym and bake.