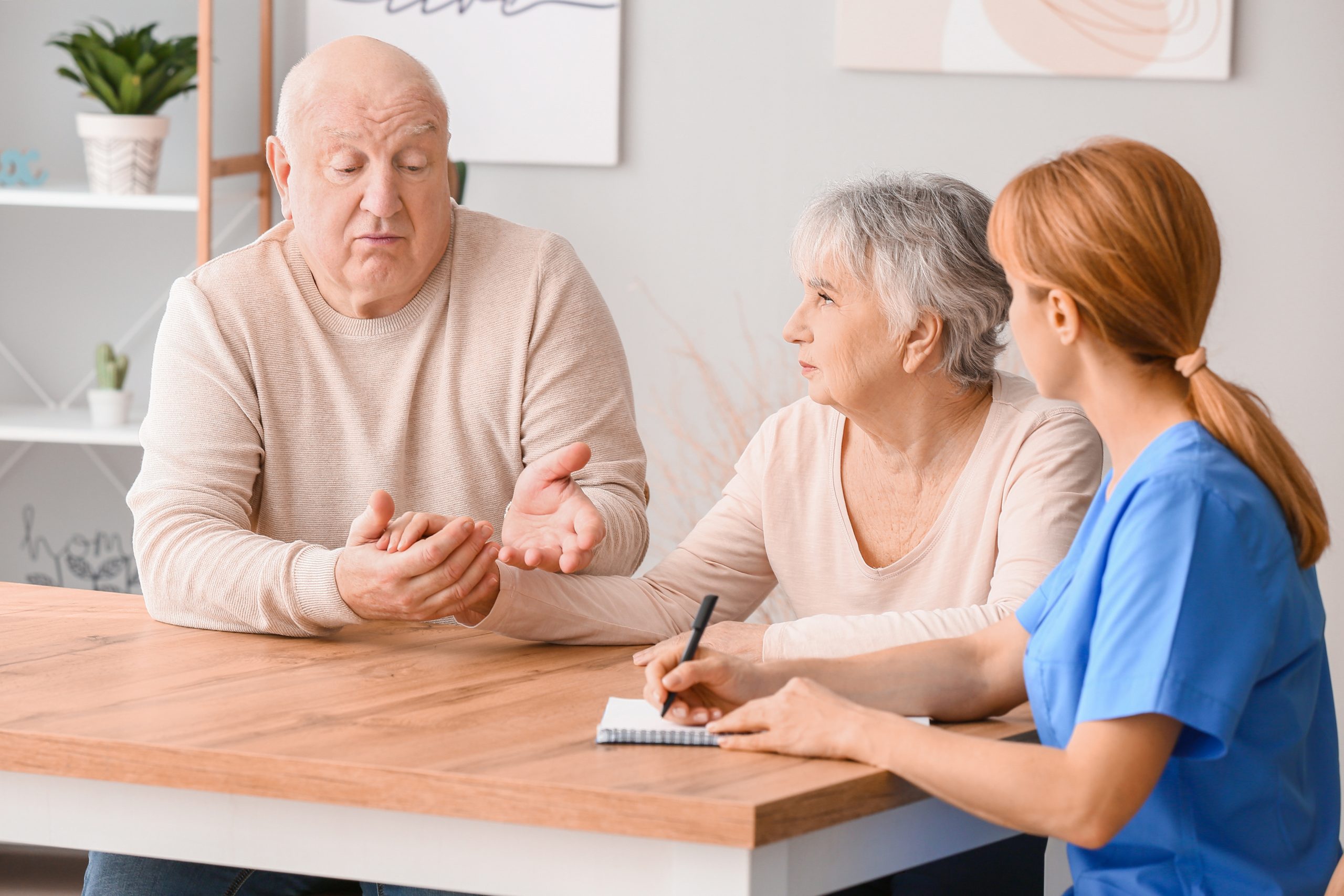 The 10 Most Common Complaints About Home Care and How We Deal with Them
(Written by Kumar Saha, Founder of My Place Home Care)
Common Complaints
I was recently reading the webpage Home Care Pulse and came across an article listing the top ten complaints that clients have with regards to their home care companies. Despite the fact that Home Care Pulse is an American site, I think that many of these complaints and issues can be relatable for Canadian patients too. As a home care company vowing to always be better, I want to share with you some of the ways we operate in order to avoid these top ten complaints.
1. Confusion in communication due to multiple caregivers caring for one client
We all know that clients like the stability of having one caregiver and one point of contact. Here at My Place Home Care, we strive to achieve this with every instance. It is dependent on the number of times we visit but, for the most part, we have one primary caregiver assigned to you and one back up. If you need more care, we put together a team that communicates regularly via our progress notes and email. We also ensure that there is one main point of contact in the office for every client to speak to if they have any issues.
2. Caregivers who are not punctual
I despise lateness, so this complaint is one of my biggest pet peeves. Our caregivers may sometimes arrive late, that is part of human error. However, when they are late arriving, they will never leave early. You will only be billed for the time that we are providing services. Our policies are clearly outlined for each client at intake.
3. Inconsistent quality of care
It is true that some caregivers are better than others at their job. We do not just hire anyone to become a caregiver at My Place Home Care, they go through a very thorough interview process. After they pass the interview process, they have their orientation where they learn about the vision, mission, goals, objectives and six core values of our company. We also outline our expectations of our caregivers ahead of them ever seeing a client. Training is provided to all of our caregivers during orientation, as well as throughout their time with us. As an example, we will be providing dementia care training in the next little while for all of our employees.
4. Caregivers spending too much time on their phones.
Clients get very upset when caregivers spend too much time on their phones and ignore the clients. Our caregivers are not to be on their phones unless it is an emergency situation. We have a direct line with our clients and conduct client surveys every three months to see how things are going. They are also encouraged to reach out immediately if they have any issues. We aim to place the proper caregiver with the client to ensure a good "fit".
5. Lack of caregiver training
According to the Home Care Pulse article, clients are sometimes upset when caregivers cannot perform basic cooking and cleaning duties. Though they can assist with activities of daily living, some have difficulties with some of the elements of instrumental activities of daily living like meal preparation and cleaning. We have heard this complaint before as well. We aim to match the caregiver with the client and ensure that if a client requires meal preparation and laundry, that our caregiver is able to perform those tasks at a level that is acceptable to the client.
6. Cultural differences/language barriers
My Place Home Care always aims to match clients with a caregiver that they will get along with. We do the initial intake and then we introduce our caregiver to the client so that they can ask any questions they wish of the caregiver prior to starting a shift. This allows for these issues to be identified early on and if the fit is not there, management will usually have a few individuals in mind based on the needs of the client and the skills of the caregivers.
7. No discounted rate for 12+ hour shifts
We offer our clients discounted prices for shifts longer than 12 hours. We are very flexible when it comes to working with our clients to ensure they receive quality care at a cost that makes sense. It is all dependent on their budget and their care needs.
8. Pay schedule is inconvenient
There are some companies who send out weekly bills and that is trying on clients. We keep our clients in mind and at intake they are told about our billing cycle. We send out bi-monthly bills on the 15th and 30th of each month. If any client has issues with the cycle, they are addressed at intake.
9. Being charged time and a half
Clients complain about being charged time and a half. My Place Home Care always highlights the days that are statutory holidays and clients are left with the list in their Client Handbook. They are also contacted the first time a statutory holiday is coming up so they can decide if they want care on a different day. At intake it is clearly defined why we are charging time and half, since we are paying their caregivers time and half.
10. Not being told when caregivers call in sick
Whenever a caregiver calls in sick, we reach out to the client immediately to let them know. Since we have a back-up caregiver for our clients, we are usually able to ask the client if they wish to see the back-up caregiver for that one day. Depending on the level of care being provided, we have care teams in place and are usually able to get one of the other caregivers to take over for the ill caregiver. Communication is key to this business and we believe that everyone deserves the respect of being communicated with in a transparent manner.
At My Place Home Care, we provide reliable, compassionate and affordable home care services tailored to our clients and their families. Each client's individual needs are carefully assessed, understood and met through the selective assignment of qualified, trustworthy and compassionate personnel. For further information about our services, and whether they are right for you and your family, contact our team today.