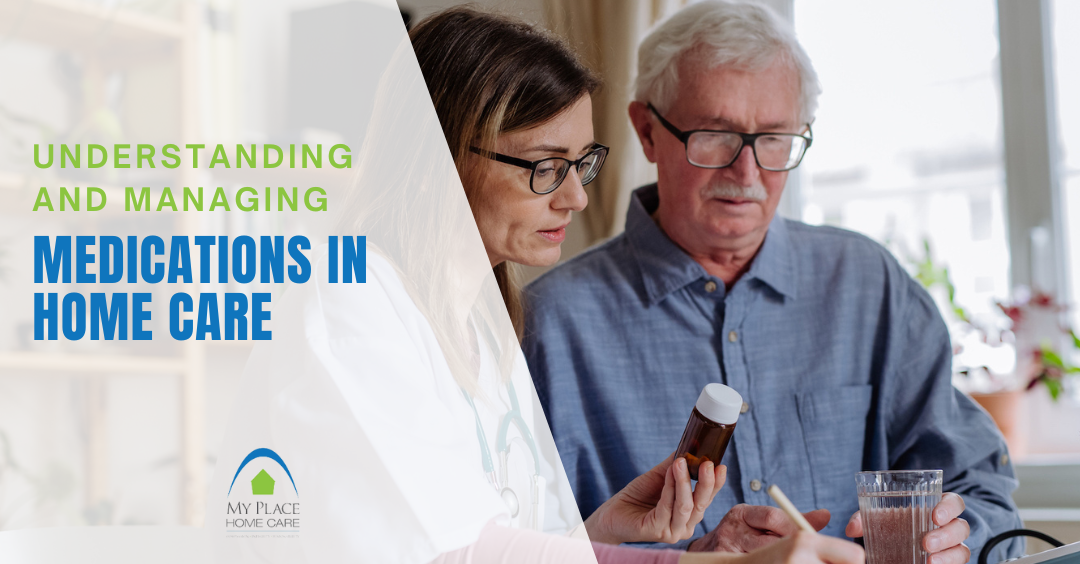 Understanding and Managing Medications in Home Care
Medications play an important role in helping elderly and disabled individuals manage chronic conditions and improve their quality of life. However, taking multiple medications can be complex and challenging, especially for those who are not used to managing their own health care. This is why it's important for family members and caregivers to understand the role of medications in home care and learn how to manage them properly. 
The Importance of Medication Management
Medication management is a critical component of home care, as it helps ensure that individuals receive the right medications at the right time and in the right dose. This helps prevent medication errors, which can lead to adverse side effects and hospitalization. Medication management also helps reduce the risk of drug interactions, which can occur when two or more medications interact with each other and cause unwanted side effects. 
Key Steps for Medication Management
To manage medications effectively, it's important to follow a few key steps: 
Know the medications: Get a complete list of all medications the individual is taking, including prescription medications, over-the-counter drugs, and dietary supplements. Write down the name of each medication, the dose, and the frequency of use. 
– Understand the purpose of each medication: Ask the healthcare provider about the purpose of each medication and any potential side effects. This will help you identify any potential drug interactions and take steps to prevent them. 
– Keep track of the medications: Keep a record of all medications, including the date and time they were taken. This will help you ensure that the individual takes the medications as prescribed and prevent missed doses. 
– Store medications properly: Store medications in a cool, dry place and keep them out of reach of children. Make sure to check the expiration date and dispose of any expired medications. 
– Monitor for side effects: Pay close attention to the individual's symptoms and report any side effects to the healthcare provider as soon as possible. 
The Role of Home Care Providers in Medication Management
 Home care providers can also play an important role in medication management. They can assist with medication reminders, refill prescriptions, and help monitor for side effects. Home care providers can also help families and caregivers understand the importance of medication management and provide tips and resources to help manage medications effectively. 
Benefits of Medication Management in Home Care
Effective medication management in home care can have many benefits, including: 
Improved health outcomes: By ensuring that medications are taken as prescribed, individuals are more likely to experience better health outcomes and manage chronic conditions effectively. 
– Reduced hospitalization: Proper medication management can help reduce the risk of medication errors and hospitalization. 
– Increased independence: By managing medications at home, individuals can experience increased independence and autonomy. 
– Improved quality of life: Effective medication management can help improve an individual's quality of life and prevent adverse side effects. 
Conclusion
 In conclusion, understanding and managing medications in home care is an important part of ensuring the health and well-being of elderly and disabled individuals. By following a few simple steps and working with home care providers, family members and caregivers can help manage medications effectively and improve the quality of life for their loved ones. 
Get in Touch
We here at My Place Home Care care for your health, wellness, and safety. Looking to join us or enquire about our services? Tap the link for all details you would like to discover https://www.myplacehomecare.ca/
Contact us today by calling us at: 613-686-6366 or email us direct at: info@myplacehomecare.ca
You can use these links to APPLY NOW or CONTACT US.
You can also click here.