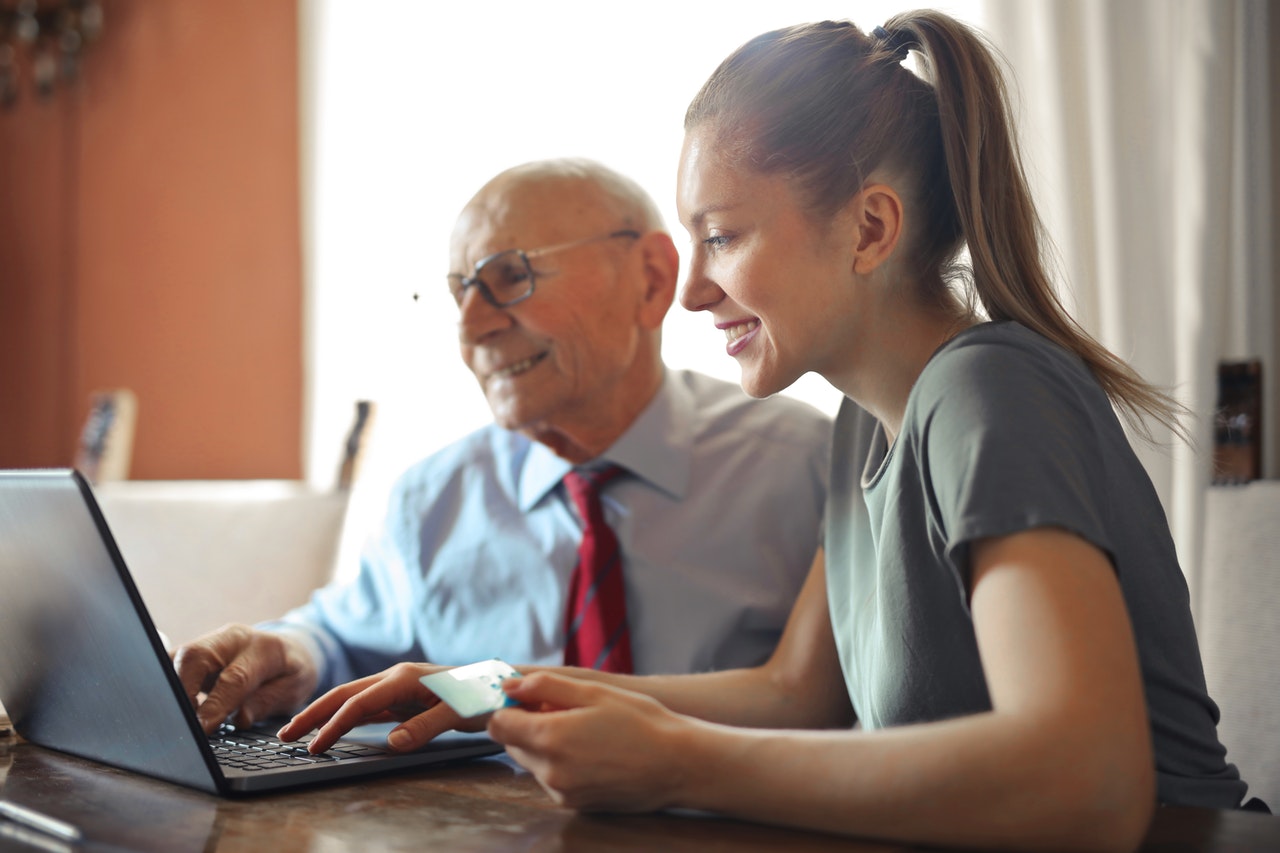 Keeping your Relationship Strong when your parents need help.
Many seniors find it unifilial when their kids hire a caregiver to take care of them or when they sign them up to stay at a nursing home. Both can cause a negative effect on their relationship. Many seniors feel as if their kids do not want to be take care of them, even though it is a tough reality for most adults to work their jobs, possibly raise a family and provide full time care for their parents year-round.
MPHC's has developed a small list of different ways you can strengthen the bond between you and your parents.
Be honest if you worry about them
Many people see worry as a negative emotion, so assure them that you love them, and that you are not saying it because they are sick. Be appreciative and keep on showing your appreciation regularly. Assure them that you will be there for them no matter what happens, and that you will always play a role in their caregiving. Try not to make the conversation about yourself, and do not ask for too much advice. Unless speaking to a parent who loves helping others, ask someone else for advice. Focus on them.
Set specific goals
Setting goals are very important when trying to improve something, because it's the best way to acknowledge how far you've come. Think about how close you are to your parent(s) now compared to how close you would like to be.
Schedule times that you can spend together at least once or twice every week. Throughout the months, slowly increasing the hours you spend together will make your parent(s) feel appreciated.
Helping each other out with each other's problems will build trust. As elderly people age, many people struggle to keep up with finances. If they do not feel comfortable sharing their finances with you, start off by assisting with balancing their check book or ensure that their legal documents are current.
Be honest if you genuinely want to have a better relationship:
Make it clear that you do not want to have any more arguments. Talk about the problems you have and let them talk about the problems they have. Talk it out calmly, without being stubborn, there is no need for anyone to be right here, we need to forgive and forget and move on. Show them that you are an adult and can have mature conversations. Not to mention, do not rely on them for your financial situations, relying on them too often can lead to some resentment.
Inform yourself on your parents' aging process:
Learn all you can about any medical ailments they have. You should try to understand how hard it is for your parent(s) to grieve at the loss of many things, such as their independence, their health, important people in their life and their old life in general. Such sudden change can immensely impact someone's health, so it is important that you do what you can to help them adjust to that change without making them feel alone. This may be time consuming, so make sure you can balance your own needs with those of your parent(s).
Always be sure that you are not being too controlling:
Never try to do too much at once, give your parent(s) and yourself time to adjust. Realize that their feelings can change over time and how they feel about the changes they are experiencing. Do not worry if everything does not go according to your initial plans, try to work through the obstacles that you may face and remain positive. If your relationship takes time to reconstruct itself, be patient and do not rush the process.
Try new activities or activities that your parent has always wanted to do:
Talk to your parent(s) and ask them what an activity or hobby is they've always wanted to do, and if it's a realistic option, make it up to them by trying it out together. If they do not have anything else they'd like to try, here are a few different fun activities:
Board Games
Walks/hikes
Set up video calls with their friends.
Heads' Up
Wii Sports, Just Dance
We hope that you find these tips and activities useful! If you have questions or feel as if we could add more tips, do not hesitate to reach out to our team.