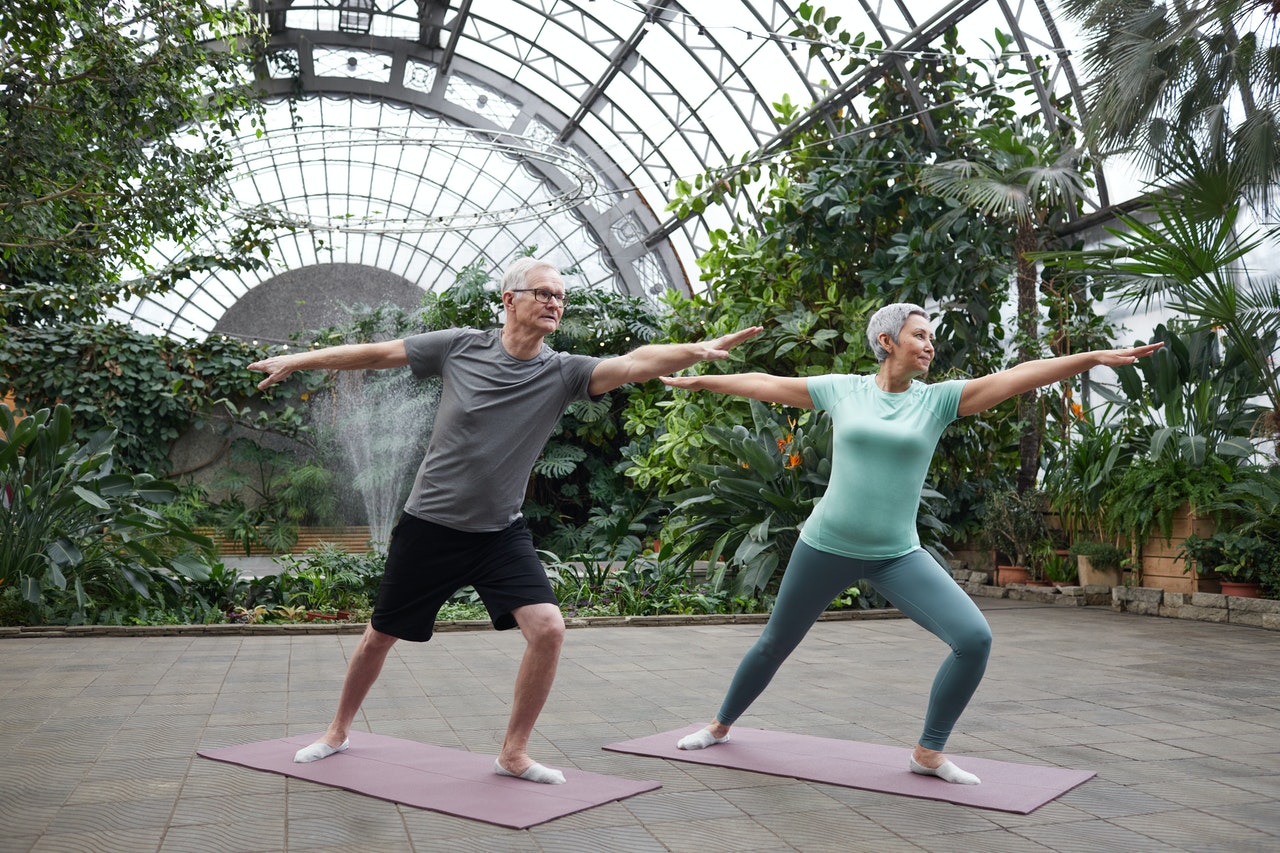 5 Easy at Home Exercises
In North America, one of the leading causes in long term injuries or even death for senior citizens are falls. As we know, exercising can help everyone improve their health, strength and balance, which all help you feel more confident when standing up and walking. These next few exercises can all help our loved seniors to improve their balance and posture.
Some of these exercises would be easier with a chair.
Stand next to or behind a chair or counter. Support yourself by placing your hands on the surface.
Push yourself as high as you'd like onto your tippy toes, and then slowly lower yourself back down to a flat foot. Repeat.
2. Single foot Stand (Flamingo stance)
Hold onto the back of a stable, immovable chair.
As long as you feel comfortable, pick up your left foot and balance on your right.
Put your left foot down, then lift your right foot in balance while on your left foot
3. Walking Heel to Toe
Step forward with your left foot until your right heel reaches your left toes.
Put your weight on the heel of your left foot while placing your right foot in front of it. Next, shift your weight to your toes
Then repeat the step with your left foot. Take 20 steps this way.
4. Clock Reach
Picture yourself standing in the middle of a clock, on which the number 6 is straight behind you and the number 12 is straight ahead of you. Hold a chair in your left hand.
Set your right leg up and extend your right arm toward the number 12.
Put your arm out towards the number three, and then point it back at the number six.
Take your arm back to the number three, and then to the number 12. Keep your eyes straight ahead at all times.
5. Marching in Place
Marching is an excellent balance exercise for seniors. It can be easier to hold onto something with a chair or in front of a counter if you feel uncomfortable.
Straighten your body while raising your right knee.
After you lower your left leg, lift your right leg. Lift and lower your leg 20 times.
Be sure to confirm with your doctor that these exercises are perfectly fine for you to practice.
We hope that you find these exercises helpful. If you have any questions or feel as if we could include more tips or better advice, do not hesitate to reach out to our team.
Contact us today for more information about Ottawa dementia care services. Email at: info@myplacehomecare.ca or Call: 613-686-6366